Branding is an essential part of marketing, as we know that the brand image is one of the most valuable assets of a company.
But no matter how powerful a brand is on its own, it may need help to reach certain audiences or markets or refresh its image. The solution in these cases can be a strategic collaboration through co-branding, in which the brands join forces to add their results.
What is co-branding?
Co-branding is a marketing technique that consists of two or more brands together to offer a unique service or product for a limited time. Thus, both can improve your profitability and your positioning thanks to the combined brand power.
Its origin is in the 50s, thanks to a strategic collaboration between Renault and Van Cleef and Arpels jewelery. Renault released a new model car with an exclusive gemstone steering wheel designed by Van Cleef. In this way, Renault managed to stand out with a unique and luxury car and jewelry was able to expand its reach to new markets.
Be careful: it is important to be clear that co-branding and co-marketing are not the same. These are the main differences between both concepts:
The scope of the collaboration. Cobranding focuses on the brand image of the companies that collaborate, while co-marketing can go much further and cover aspects such as distribution, products, and services or income.
The economic model. In co-marketing, the companies that join forces share their economic results. In co-branding, the most common is that the brand considered secondary pays an amount X to the main brand.
The operational performance. When we do co-branding, each brand puts its own teams to work in collaboration. On the other hand, in co-marketing, it is common to create differentiated work teams only for the alliance.
We also have to take into account that there are different  types of co-branding depending on the objectives and needs of each company:
Cobranding of values: this alliance is based on brand values ​​and involves two brands that complement each other in such a way that each one enhances the values ​​of the other. Thus, they can improve consumer confidence and increase their impact on the public.
Complementary competence co-branding: in this type of co-branding, each brand puts the best of itself to innovate with advanced joint solutions. The result is that a new product is launched on the market that is only possible thanks to the collaboration of both brands.
Knowledge co-branding: this type of collaboration occurs when both brands have a similar target audience, but one of them wants to take advantage of the impact of the other to expand at the territorial level and expand its distribution and sales channels.
Ingredient co-branding: when two brands share the same values ​​and market, they can collaborate to bring out new products. For example, this is the case of the merger between McDonald's and Hershey's.
7 keys to successful co-branding
The most important thing for a co-branding strategy is that it is a "win-win", that is, that both parties benefit. Think about what you can contribute and what you want to receive in return.
Cobranding is a strategy that can serve us to achieve different objectives: accelerate growth in a specific market, reach new audiences, improve  ROI ... It is very important to be clear about what we want to achieve since this will determine the compatible brands and the collaboration strategy.
For a co-branding strategy to make sense, brands must be able to complement each other. For this, it is essential that their values are compatible with each other and that they are addressed to similar audiences.
Selecting the right brand is essential for the success of a co-branding campaign. In order to get it right, we have to conduct a   thorough investigation of the market and our target audience.
Before launching a joint campaign, make sure you have clearly defined all marketing, legal and financial aspects together with the other brand.
In addition to having a series of individual objectives, both brands must jointly decide which are the metrics that will define the success of co-branding. These metrics must be clearly defined in the form of key performance indicators or KPIs.
And finally, remember that in marketing, what is not measured cannot be managed. Set up regular meetings with both your team and the other brand to evaluate the results of the collaboration and decide the next steps to take.
3 examples of success in co-branding
1) Sailor Moon and Bershka
28 years after its creation, the manga and anime Sailor Moon is still in vogue among teenage girls today. Bershka has taken advantage of its pull to launch a new collection inspired by the Sailor Guardians, with a comfortable urban style.
Thanks to this co-branding, Bershka managed to attract the attention of the otaku public, at the same time that it contributed to the Sailor Moon phenomenon continue to grow in our country.
2) Sesame Street and Adidas
It is not so easy to be green, and if not, they tell it to Kermit the frog ("Kermit" in the original version of Sesame Street).
Adidas has taken advantage of this slogan to promote its new Stan Smith shoes, which use the novel Primegreen material, free of plastics and with at least 50% recycled components. The sneakers include both a portrait of Kermit as well as her name and her star motto.
3) Calvo and Carbonell
Calvo light tuna and Carbonell olive oil joined forces in an ingredient co-branding campaign that took advantage of the natural synergy between their products.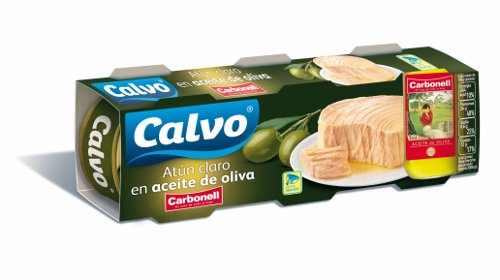 With this collaboration, Calvo improved its brand image since the quality of the oil in its preserves was guaranteed. For his part, Carbonell was able to take advantage of this opportunity to make himself known to a broader customer base.
Suggested articles:
Source